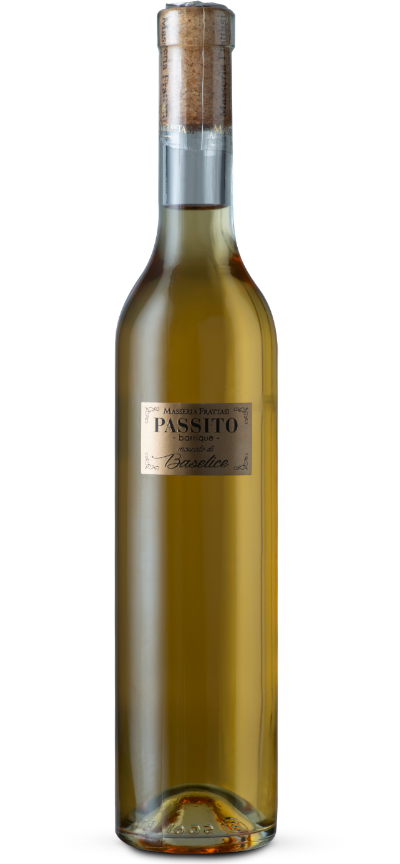 The grapes are harvested when perfectly ripe, hung on wires and dried for about three months until January.
A soft pressing, then the long fermentation and maturation in oak barrels. The balance between juice and tannin texture is perfect, the scent of apricot jam is penetrating, like the flowers of passion fruit.
Production area
Baselice, tenuta Del Vecchio Marsellis
Ground type
Marl and sandstone
Wineyard
100% moscato bianco
Harvest
Manual. Second decade of September. After harvesting, the grapes are dried in the drying room for about 30/40 days.

VINIFICATION TECHNIQUE
Drying on outdoor fruttaio for one or two months. Pressing with manual
press and temperature controlled fermentation. Aging in French oak barrels for a few months and matured in bottle

ORGANOLEPTIC DESCRIPTION
Golden yellow colour with honey highlights. Aromas of ripe apricot, floral notes of ripe fruit on a background of broom. Full and juicy in its minerality on the palate, fresh, long persistence.

CULTIVATION METHOD
System Guyot and old vines sapling

ALTIMETRY
1574 feet above s.l.
Awards & Recognition
Masseria Frattasi