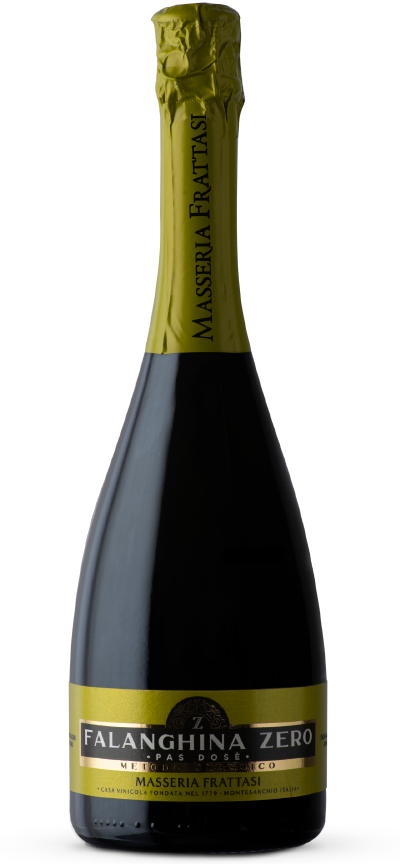 Spumante di qualità metodo classico
A flurry of bread crust and yeast aromas imposes itself with delicacy, this champenois has been left 24 months in the bottle and has developed a textbook grace and elegance, there is no added sugar in the liqueur d'expedition, it is zero, dry and rarefied, it fearlessly tackles a salted stingray.
Ground type
High elevation with terraces, and steep
Harvest
Manual collection first ten days of September

VINIFICATION TECHNIQUE
In white, in stainless steel. Bottle ageing for a minimum of 24 months on yeasts with manual remuage at zero dosage and then dry. Maturation in bottle for a few months after disgorging.

ORGANOLEPTIC DESCRIPTION
Straw yellow colour. Fine and persistent perlage. Aroma: Scent of dried fruit with mellowing notes. Taste: Dry and decisive. Sapid with a delicate almond background.
Awards & Recognition
Masseria Frattasi