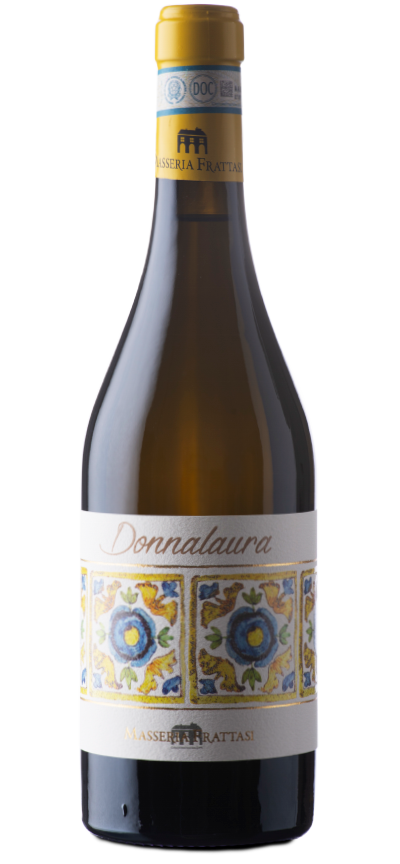 Falanghina del Sannio DOP Taburno. Vendemmia Tardiva.
The top white, from falanghina left on the vine and harvested like a Canadian ice wine, then a passage in new French oak barriques, aromas of white flowers, honey, almonds, an unusual depth, never heard before.
Production area
Masseria Frattasi, Montesarchio, Taburno
Ground type
Clay, calcium deposits and volcanic
Wineyard
100% falanghina, plants 45 to 120 years old pre-phylloxera
Harvest
Manual. Second week of November when the grapes reach their over-maturing

VINIFICATION TECHNIQUE
Maceration cold pre. Soft pressing and temperature controlled fermentation at 14°C. Aging in steel for several months and bottle aging.

ORGANOLEPTIC DESCRIPTION
Color yellow with honeyed. Perfumes long flower but, according to the citation Lua Maroni, who has awarded best white wine of Italy driving Yearbook of the best wines of Italy.

CULTIVATION METHOD
Espalier with guyot pruning

ALTIMETRY
1312/2625 feet above s.l.
Awards & Recognition
Masseria Frattasi