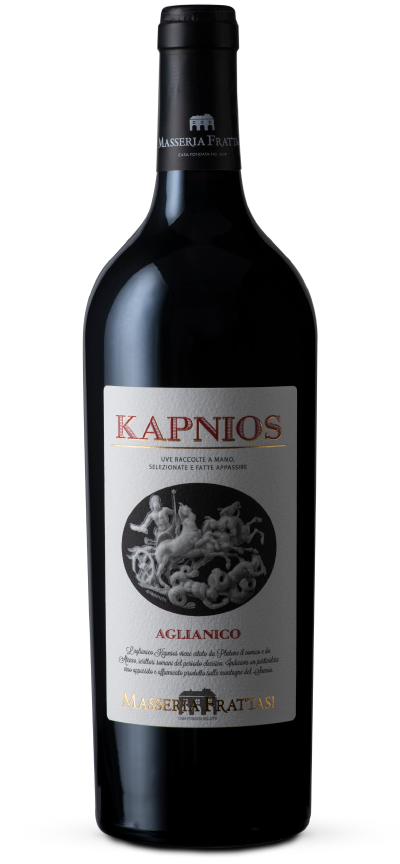 Aglianico Beneventano IGT
Grapes selected six times between vineyard and drying, a special product, the Aglianico cones are hung to dry until January, then pressed, the fermentations are very long, until April, then new barriques, 18/24 months in wood. A perfect harmony, an impenetrable texture, a severe colour, an unforgettable taste.
Production area
Montesarchio, Tocco, Bonea
Ground type
Clay and limestone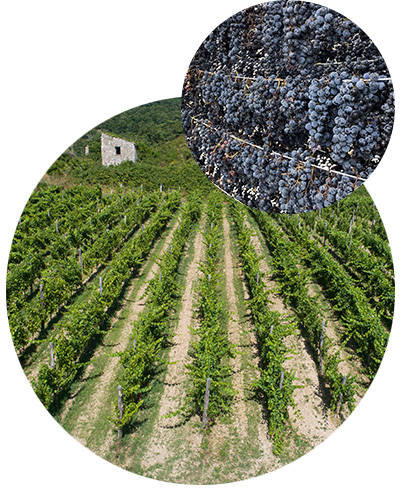 Harvest
Manual control of the vineyard. First week of November

VINIFICATION TECHNIQUE
Withering in a fruit garden. Aging in new French oak barrels for 18 months and long aging in bottle

ORGANOLEPTIC DESCRIPTION
The color is purple. The smell reminds blackberries and black currants. The taste is full and balanced with melted tannins and a long finish of roasted coffee sweetened, chocolate, tobacco and spices.

CULTIVATION METHOD
Espalier with pruning a spurred cordon

ALTIMETRY
1960 feet above s.l.
Awards & Recognition
Masseria Frattasi