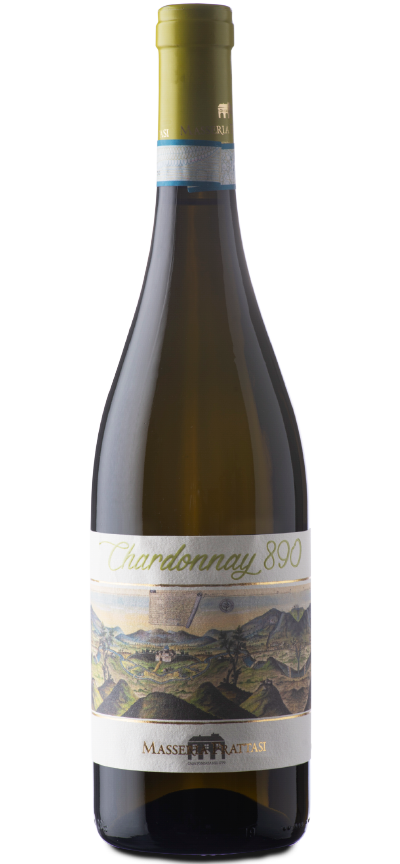 Chardonnay. Beneventano IGP.
From one of the highest vineyards in the Apennines at an altitude of 890 metres above sea level, the vines grow on white limestone, a spectacle of fragrance and flagrancy, a force of nature.
Production area
Tocco Caudio
Ground type
Limestone, volcanic dust
Harvest
Manual. First decade of October

VINIFICATION TECHNIQUE
Maceration cold pre.
Soft pressing in the absence of oxygen. Temperature
controlled fermentation. Aging in French oak barrels for
few months and maturation in bottles

ORGANOLEPTIC DESCRIPTION
Yellow color on a white paper background, very fresh acidity, mineral taste of flint, evident and persistent notes of plum jam

CULTIVATION METHOD
Espalier

ALTIMETRY
2920 feet above s.l.
Awards & Recognition
Masseria Frattasi