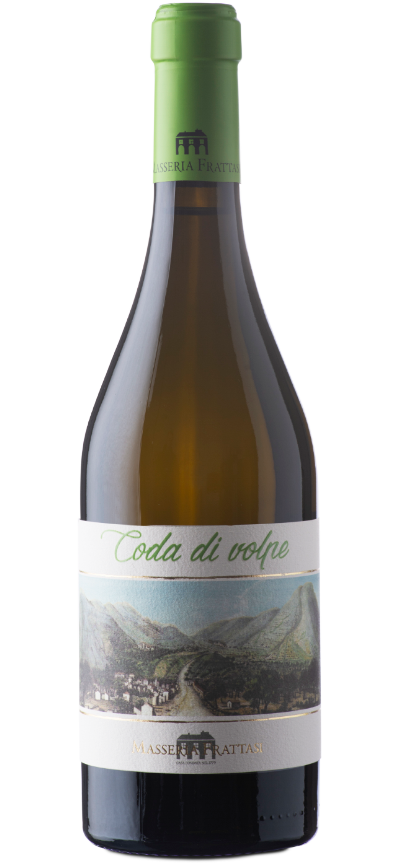 Coda di Volpe. Beneventano IGP.
From centuries-old vines, with plants that are up to two centuries old, a cultivation system that for some plants is a museum, the shoots tied with red willow, a variety of grape that has its birthplace on these hills, and from here it is beginning its redemption, with a dizzying aroma and colour.
Production area
Scattered ancient vines in Cirignano
Terreno
Clay limestone and volcanic deposits
Ground type
100% foxtail, prephylloxera, centuries-old plants
Harvest
Manual. Mid-October

VINIFICATION TECHNIQUE
Cold pre-fermentative pellicular maceration. Soft pressing and fermentation at controlled temperature. Partial malolactic fermentation. Maturation in stainless steel for three months and subsequent resting in the bottle.

ORGANOLEPTIC DESCRIPTION
Yellow color on a white
paper background, very fresh acidity, mineral taste of
flint, evident and persistent notes of plum jam

CULTIVATION METHOD
Traditional method with
long twig, centuries-old vineyards

ALTIMETRY
2297 feet above s.l.
Awards & Recognition
Masseria Frattasi