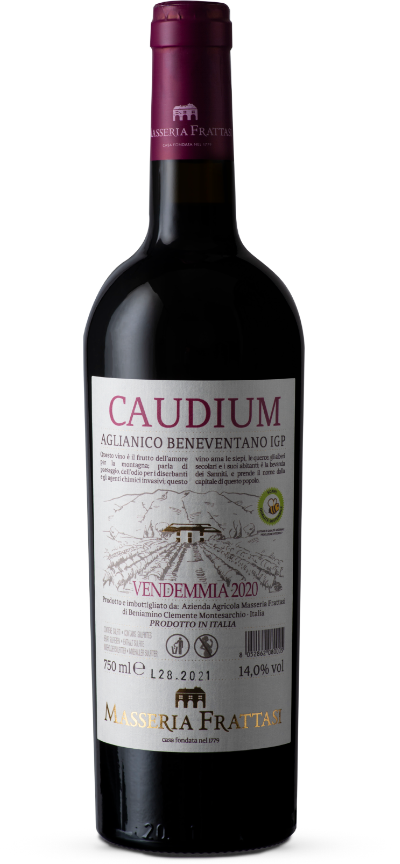 Aglianico. Beneventano IGP.
An important Aglianico from our vineyards on the Taburno, at mountain altitudes, a natural production, an impenetrable, fragrant wine, perfect with meat dishes.
Production area
Masseria Gualignano, Masseria San Pietro, Montesarchio
Ground type
Clay and limestone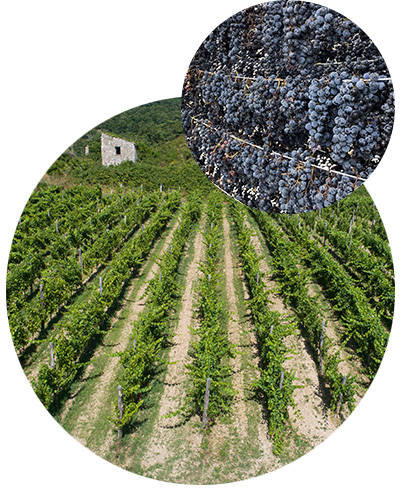 Harvest
Manual. First ten days of November

VINIFICATION TECHNIQUE
Alcoholic fermentation
and maceration in steel at a controlled temperature.
Aging in French oak barriques of second passage roasted
strong media for some months. Next aging in bottle.

ORGANOLEPTIC DESCRIPTION
Dark red. Aromas of blackberries, blueberries, jams of red plums. Thick, fleshy, persistent.

CULTIVATION METHOD
Espalier with pruning a spurred cordon

ALTIMETRY
984/1574 feet above s.l.
Awards & Recognition
Masseria Frattasi