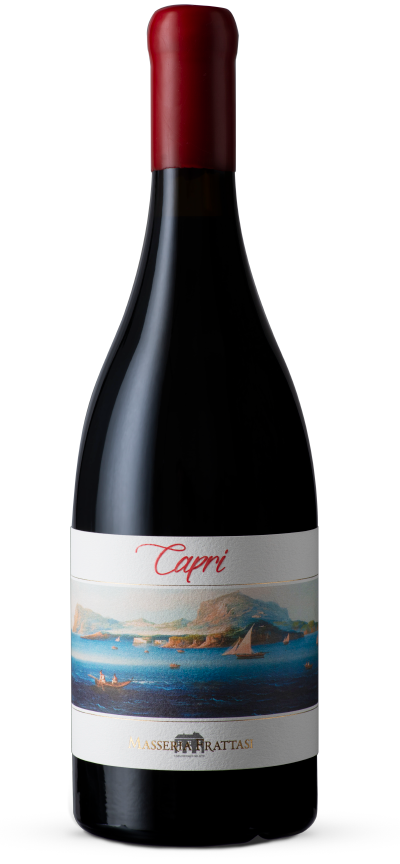 From a prefillossera vineyard, in via migliara, on the hills of Anacapri, vinification and refinement on the island, it is the only red capri dop, the vines are all centuries old, the scent is first closed then explodes in a thousand rivulets of essences between red fruits and tobacco, a unique experience, only two barrels, a few hundred bottles for perhaps the rarest wine in Italy.
Production area
Island of Capri, district of Migliara di Anacapri
Ground type
Volcano on dolomitic rock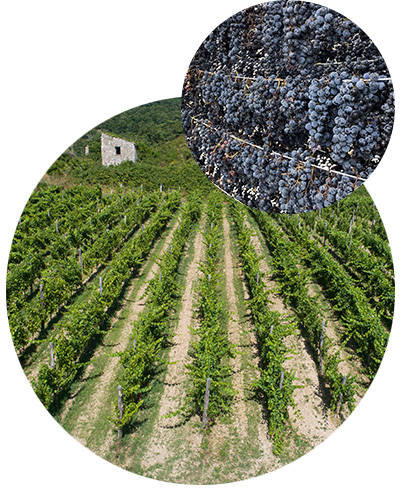 Wineyard
80% Aglianico and red feet; 20% different varieties of black grapes from the province of Naples
Harvest
Manual. Third decade of October

VINIFICATION TECHNIQUE
Fermentation in new chestnut vats for 18/26 days at 24°/26°C; subsequently the wine, separated from the gross malolactic postmarks, goes into new chestnut barriques for a 6-8 month elevage.

ORGANOLEPTIC DESCRIPTION
The Capri Red wine for its elegance and power with refined aromas of plum, sour cherries and chocolate presents a delicate and meaty taste, very long-lived and is completed with fragrant notes of mint, cinnamon and nutmeg.

CULTIVATION METHOD
Pergola

ALTIMETRY
1640 feet above s.l.
Awards & Recognition
Masseria Frattasi