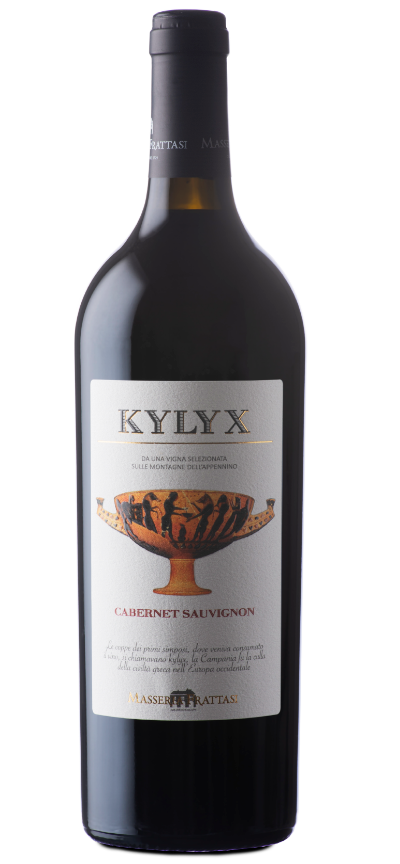 Cabernet Sauvignon. Beneventano Igp.
The cabernet sauvignon terraces are in the mountains, as are most of the products of our estates, these are heroic for their gradients and the difficulty of cultivation, from 600 metres up to 700 metres in an amphitheatre of marl, limestone and green clay. A spectacle of nature, a limited edition wine and only in special vintages.
Ground type
Clay and sandstone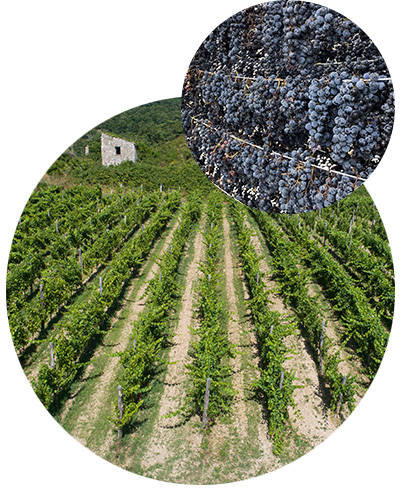 Wineyard
100% cabernet sauvignon
Harvest
Manual with selection in the vineyard. Beginning of October

VINIFICATION TECHNIQUE
Alcoholic fermentation
and maceration in steel at a controlled temperature.
Aging in French oak barrels for 14 months and
maturation in the bottle

CULTIVATION METHOD
Plant in rows

ALTIMETRY
1312/1804 feet above s.l.

ALCOHOL CONTENT
14.50% VOL
Awards & Recognition
Masseria Frattasi