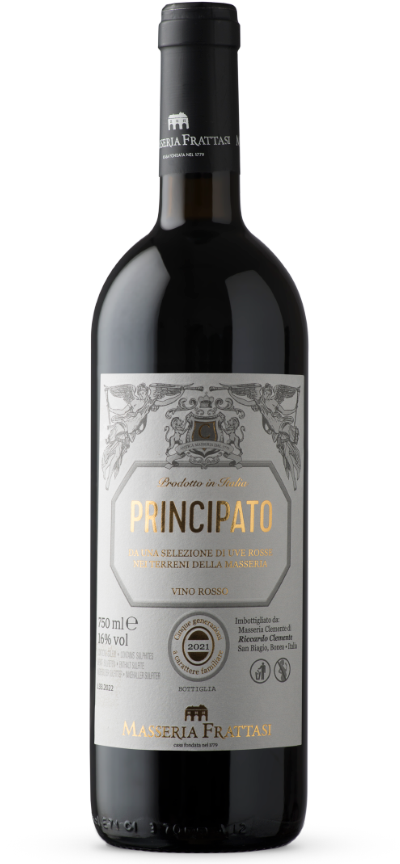 Aglianico Beneventano IGP
Principato Ultra was the ancient province of the Kingdom of the Two Sicilies whose territory also embraced Montesarchio, the company's headquarters. This wine is the selection of grapes of different varieties, vinified with modern systems, with a remarkable quality, in a few bottles. The dense colour and the scents that immediately invade the environment are its first two characteristics.
Production area
Montesarchio
Ground type
Clay and sandstone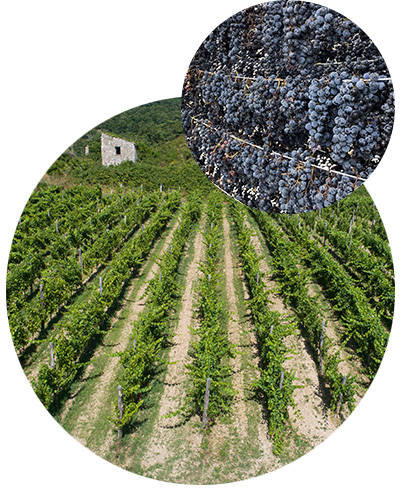 Harvest
Manual. Second decade of September

VINIFICATION TECHNIQUE
Alcoholic fermentation and maceration in stainless steel at controlled temperature for about fifteen days. Elevage in French oak barriques for 5-6 months.

ORGANOLEPTIC DESCRIPTION
Ruby red with purple highlights. It has an elegant bouquet reminiscent of mascara and ripe plums with hints of spice and roasting. The flavour is full, pleasant and well-balanced with clear notes of cherry and a pleasantly long, spicy finish.

CULTIVATION METHOD
Row planting, spurred cordon
Awards & Recognition
Masseria Frattasi