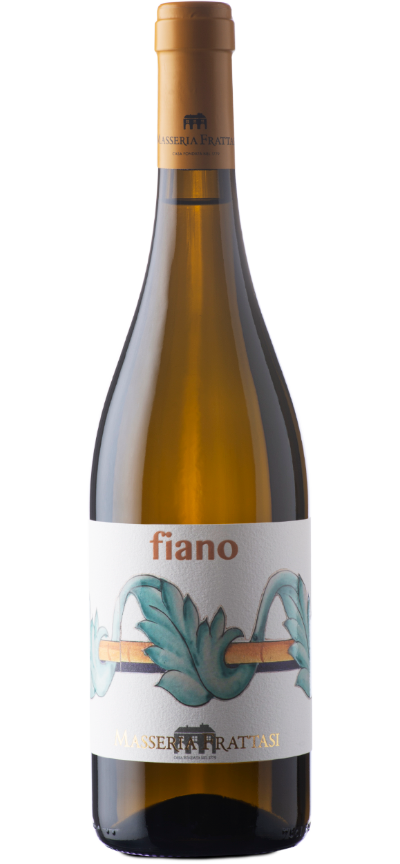 A very clear colour, the vineyard is at an altitude of 650 metres, in a corner to the east of Mount Taburno, on marl and a great fluctuation of temperature between day and night, the perfume is reminiscent of passion fruit, flint, but also apple blossom, excellent on a nice pasta and chickpeas.
Zona di produzione
Masseria Capitorre, Montesarchio
Ground type
Clay and sandstone
Harvest
Manual. First ten days of September

VINIFICATION TECHNIQUE
Soft pressing and temperature controlled fermentation at 15°C. Aging in steel for several months and bottle aging

ORGANOLEPTIC DESCRIPTION
And green fruit flavors of almond.

CULTIVATION METHOD
Impianto a spalliera e a guyot

ALTIMETRY
980 feet above s.l.
Awards & Recognition
Masseria Frattasi