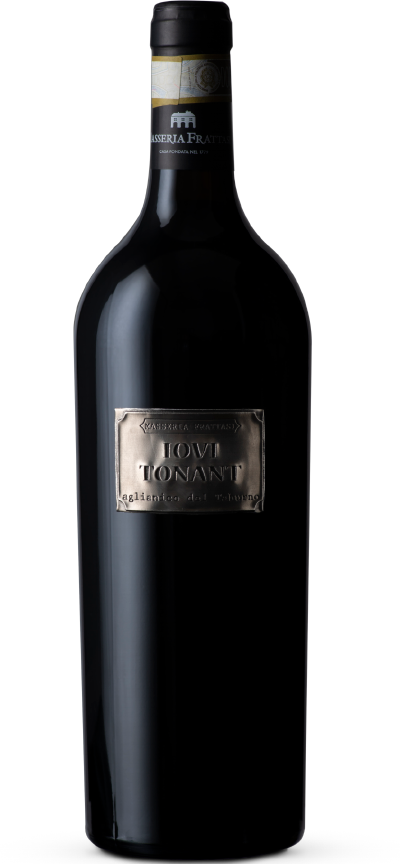 Aglianico del Taburno Rosso DOCG
The vineyard of San Pietro is on a ridge of Taburno, all stone and clay, the scent of this wine leaves one stunned by the texture and kaleidoscopic aromatic qualities. Iovi Tonan was the tombstone of a temple, destroyed after the Roman Civil War and placed at the base of the church of the Purita' in Montesarchio, then chapel of the palace of the d'Avalos, greats of Spain and princes of Montesarchio.
Production area
Masseria San Pietro, Montesarchio
Ground type
Clay and limestone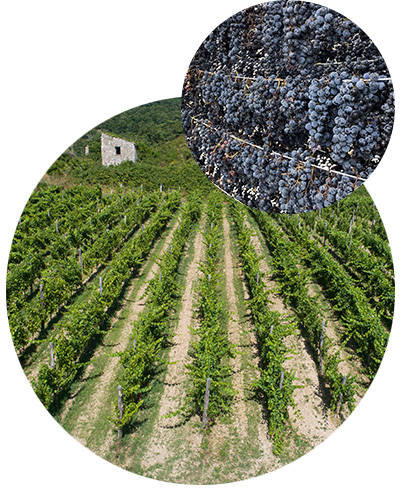 Harvest
Manual control of the vineyard. First week of November

VINIFICATION TECHNIQUE
Alcoholic fermentation and maceration in steel at a controlled temperature.
Aging in French oak barrels toasted strong and average for 18 months. Next aging in bottle

ORGANOLEPTIC DESCRIPTION

Red with purple highlights. Intoxicating scents of blackberries, blueberries, jams of red plums. Thick, fleshy, long finish. Minty freshness and balsamic notes of licorice.

CULTIVATION METHOD
Espalier

ALTIMETRY
1640 feet above s.l.
Awards & Recognition
Masseria Frattasi