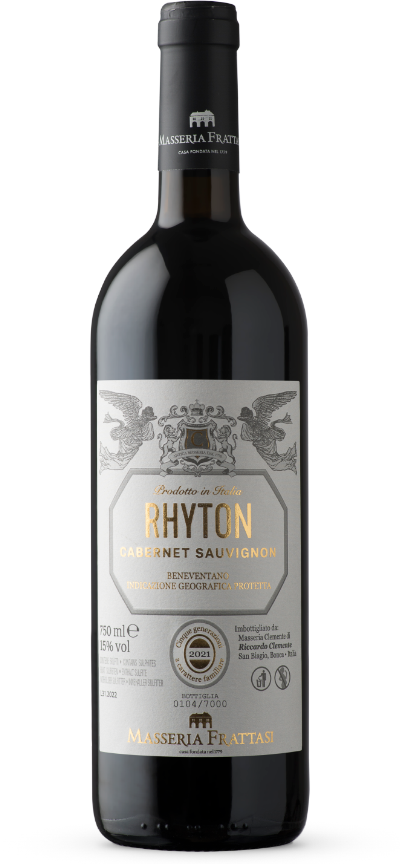 Another name evocative of the liturgy of the symposium, the rhyton was an animal-shaped vase at the ritual dinners of the Greeks, Etruscans, and Samnites, who chose
Campania as a wine paradise. European viticulture was born in our region, and our wines have been at the top of world oenology for millennia. This Cabernet Sauvignon is a hymn to viticulture and a passion for excellence in winemaking.
Ground type
Clay and sandstone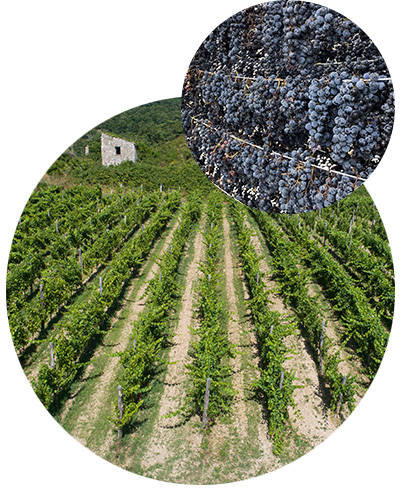 Wineyard
100% cabernet sauvignon
Harvest
Manual. First ten days of October

VINIFICATION TECHNIQUE
Alcoholic fermentation and maceration in stainless steel at controlled temperature for about fifteen days. Elevage in French oak barriques for 5-6 months.

ORGANOLEPTIC DESCRIPTION
Intense ruby red. Bouquet and aroma strong and delicate with a varietal character, fruity, fading towards notes of tobacco and spices.

CULTIVATION METHOD
Row planting, spurred cordon
Awards & Recognition
Masseria Frattasi